Breastfeeding Groups
Visiting a breastfeeding group both in your pregnancy and after your baby is born can be a great way to share experiences and support with other breastfeeding families. Please follow this link to find breastfeeding support groups across Lancashire
Leaflets
For the following leaflets - Off to the best start, Building a happy baby, Caring for your baby at night, Feeding twins, Expressing, Caring for your Premature baby, Formula feeding, responding to babies needs and more please follow this link
Videos
For videos on Skin to Skin, Information for Dads, Mums experience of breastfeeding and overcoming challenges, hand expressing your breast milk, breastfeeding in public please follow this link
Breastfeeding friendly places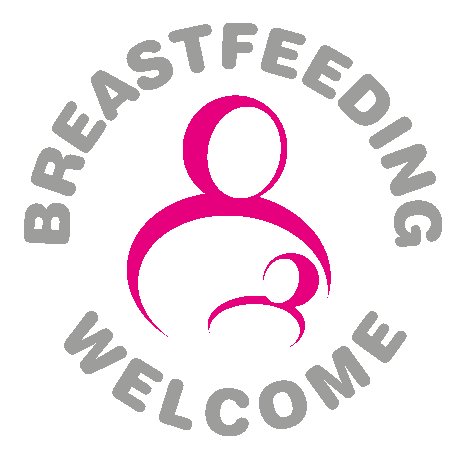 Click here for a list of breastfeeding friendly places
Breastfeeding at work/study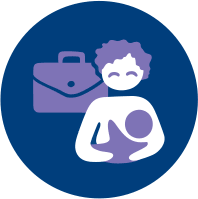 Click the icon for more information.
Prepare for Breastfeeding (audio clip)
This FREE audio clip gives you some useful tips on infant feeding such as:
It includes attaching your baby onto your breast, close loving relationships and skin to skin. This download will sit alongside all the conversations you will have during your pregnancy with your midwife. The download enables you to settle back, relax within the comfort of your own home and enjoy being with your baby, feeling your baby move, interacting with your baby. Relaxation helps release endorphins, these are our feel good hormones. Pregnancy is about building a relationship with your baby.
Download the clip here.
Parent-Infant Relationships
Click on the link to find out more:
https://www.lancashirecare.nhs.uk/parent-infant-relationships
Antenatal Education Sessions
https://www.lancashirecare.nhs.uk/antenatal
Moving onto solid foods
Please see these leaflets below for advice on weaning and introducing solid foods to your infant.
Start4Life - Introducing solid foods
Resources in other languages
The UNICEF Baby Friendly Initiative has published Breastfeeding and Bottle feeding written resources in
Arabic
Bengali
Hindi
Lithuanian
Mandarin
Polish
Romanian
Slovak
Turkish
To access these, click on the link below:
https://www.unicef.org.uk/babyfriendly/baby-friendly-resources/leaflets-and-posters/foreign-language-resources/
Useful documents