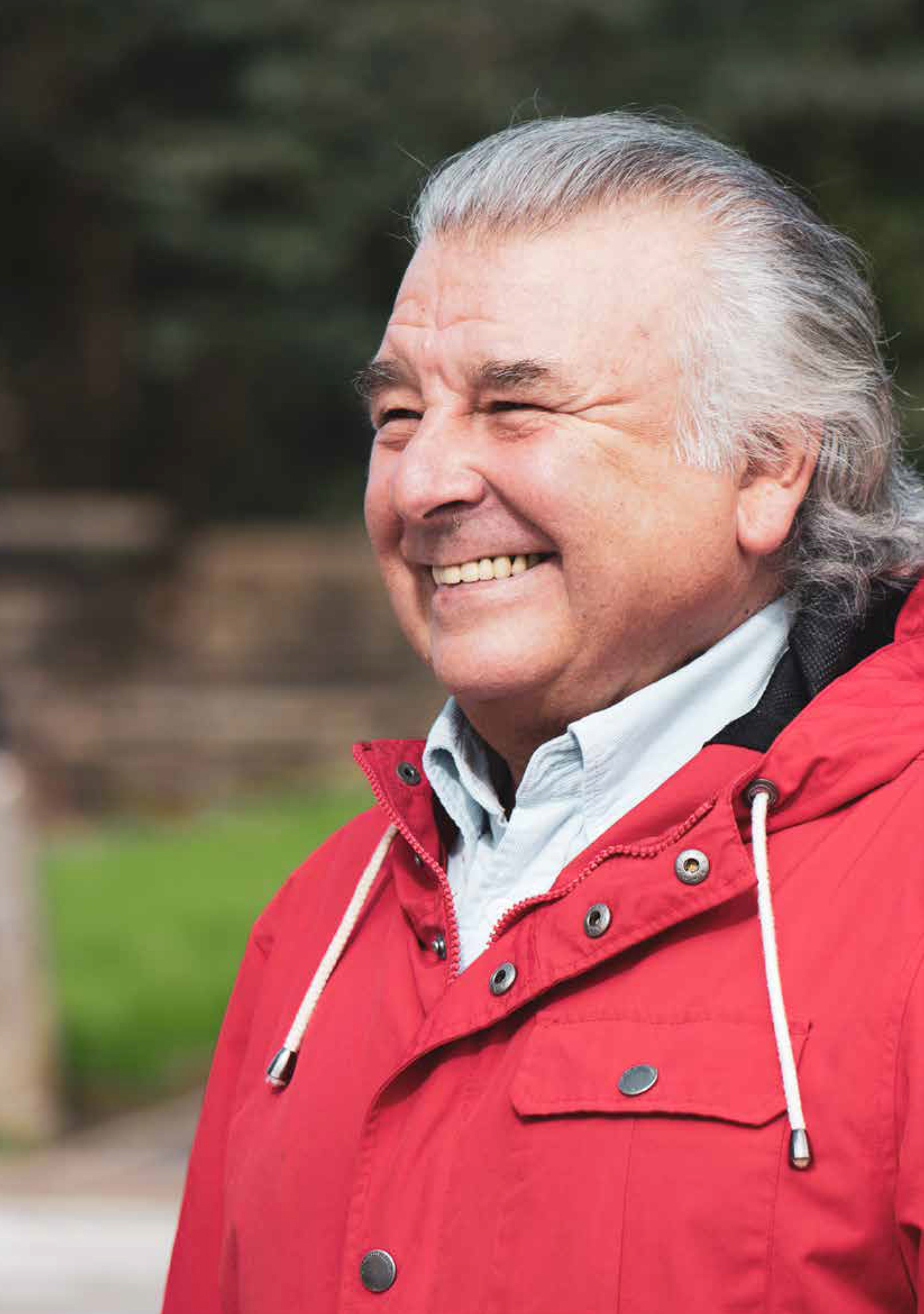 The 66-year-old grandfather, who lives in the village of Weir near Bacup, made such a rapid recovery that he was back at work within weeks.
I feel highly privileged to be one of the first patients to undergo robotic surgery at the Royal Blackburn Teaching Hospital, currently the only hospital in the North West carrying out head and neck surgery robotically.
I was on holiday in Tenerife with my wife Jean, everything was fine and I hadn't noticed anything unusual. But about two weeks after returning home, I could see a lump in my neck.
It wasn't very big and it didn't hurt, so I just thought it was a swollen gland. I left it a couple more weeks and then went to see my GP. He also thought it was probably only a swollen gland but told me to get it checked out just in case.
I was referred to RBTH where a needle biopsy confirmed it was cancer and I underwent a CT scan, PET scan and MRI scan, as well as X-rays. Initially, medics told me they might be able to get rid of the cancer with radiotherapy, but then discovered it was possible for the tumour to be removed by the hospital's robot.
That's when I met Miss Naseem Ghazali, an oral and maxillofacial surgeon who is pioneering the use of the robot in head and neck surgery.
Before the robot, in order to access these areas, you would have needed to do radical surgery on the face to split the lip and jaw. With the robot, you don't need to do this. One of the advantages in doing cases like mine robotically is that the robot allows the surgeon to carry out minimal access surgery in the mouth, the back of the throat, and in the head and neck area.
It means patients like me have a better experience of surgery. We have a quicker recovery, our speech and swallowing functions will be better and our stay in hospital will be shorter.
Mine was a two-part operation; first to remove my lymph nodes and after recovering from this, I had to go in immediately and have the tumour removed with robotic surgery.
The procedure took just 25 minutes and medics came all the way from Germany to see it done. The robot is huge with about eight arms and Miss Ghazali sat in a corner of the room controlling it.
I had the tumour and one of my tonsils removed by the robot and everything was a success. A few days later, after looking at the scans, Miss Ghazali said they just wanted to go back in with the robot to take off some of the scar tissue. With the robot, you can go back in after it has healed, but with chemotherapy and radiotherapy, surrounding tissue is damaged.
The robot is absolutely marvellous as not only does it do the surgery, it stitches you back up as well.
Without the robot, they would have had to split my bottom lip to my chin then cut into my jaw to open it up like a book and then split my tongue as the tumour was in such an awkward position.
Not only was I spared this, but because they managed to remove the tumour entirely, I did not need radiotherapy or chemotherapy. The only medication I needed was iron medicine and paracetamol!
I was confident in Miss Ghazali and her team right from the start and the robot was absolutely fantastic in what it did for me. Miss Ghazali is brilliant, very dedicated and sensitive. She even comes in on her days off and works late to make sure everyone she has operated on is okay.
I feel really privileged to have had this surgery robotically as it meant my recovery was very quick. I am back to work as normal doing a very physical job and living a full life and it is all down to that robot.
I cannot thank Miss Ghazali and the staff at East Lancashire Hospitals enough for what they did for me.
They are all amazing.