Published on:
20 February 2019
---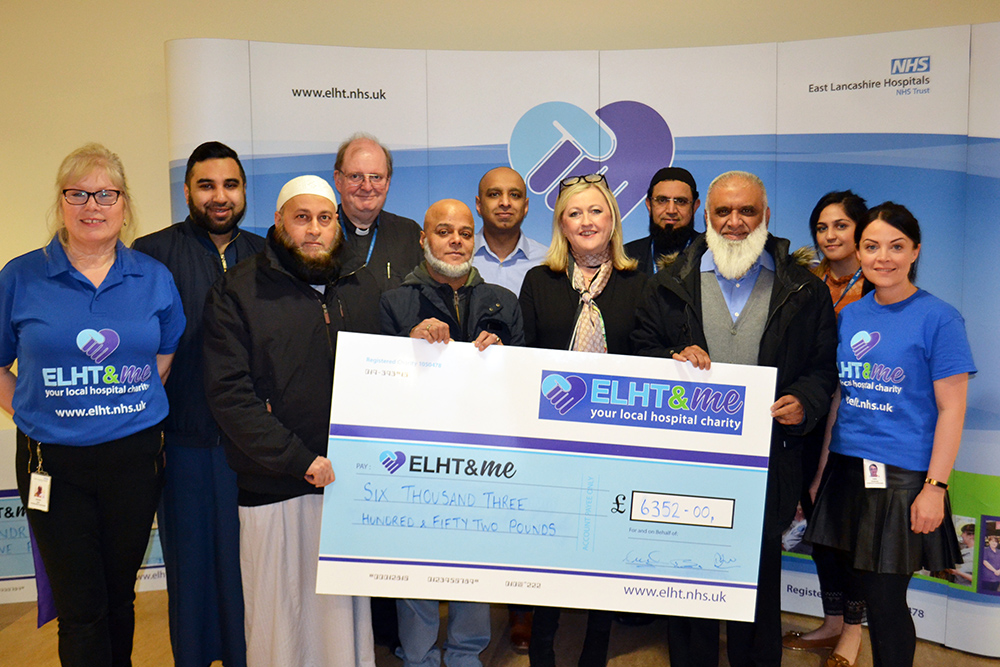 An impressive £6,352 donation has been received from three mosques in Blackburn. The gift was in response to an appeal led by Imam, Fazal Hassan, on behalf of the East Lancashire Hospitals NHS Trust (ELHT) Chaplaincy Service.
Members from three Blackburn mosques - Masjid Anwar, Masjid Hidaya and Masjid Irfan - raised the staggering amount to help the Trust buy new state of the art blood pressure machines. The mosque representatives said the financial contribution was in recognition of the Trust providing excellent health care services to the community.
Christine Hughes, Communications Director at ELHT said: "We are extremely grateful to the members of the three mosques for their generous donation to the Trust." She said: "We are very proud and delighted to continue working with the local Mosques and community organisations to help improve the health of the community across Blackburn with Darwen and East Lancashire."
Imam Fazal Hassan, the Muslim Chaplain and Religious Advisor at ELHT, who has been leading some of the community engagement and mosque collaboration initiative said: "It is absolutely brilliant that mosques and community organisations are coming together to support their local hospitals; strengthening community relations but also enabling the Trust to continue to strive to be a world class health care service provider".
"This generous donation will make a huge difference for our patients, and will directly enhance their care." said ELHT&Me Fundraising Manager, Denise Gee.
"It also helps to support the £1 Million Appeal which was launched by the Charity in 2018. If other community organisation or mosques are interested in contributing to the purchase of further blood pressure machines, they can do this by contacting either the Chaplaincy Service or the Charity team."