Published on:
23 March 2018
---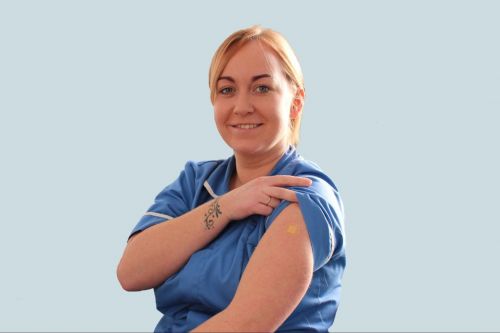 East Lancashire Hospitals NHS Trust (ELHT) has vaccinated more of its staff against flu than any other NHS Trust
Staff showed real patient safety commitment by backing the campaign. An outstanding 92.3% of staff chose to receive the vaccination, giving ELHT the highest uptake rate ever; ranking them the top NHS Trust in the country.
To encourage staff to be vaccinated, the Trust ran a successful campaign asking them to be 'Flu Fighters'. The campaign dispelled the myths about the flu vaccine and promoted the reasons staff should be vaccinated. This year the Occupational Health Team set up 'flu drop in sessions' where staff could get the vaccine, and a 'Flu Line' for staff to book a time and location convenient to them, giving all 8,000+ staff, including night workers, the opportunity to receive their jab.
Kevin Moynes, Director of Human Resources at East Lancashire Hospitals NHS Trust, said: "It's great to see almost 100% of our staff eagerly volunteered for the vaccine. It's an important positive way for us to protect ourselves, our families and our patients. Staff clearly understand the serious risks a flu outbreak can bring and were willing to be vaccinated. Last year our uptake was 85.6% and to top this by so much is exceptional. It certainly demonstrates that all our staff are dedicated to providing safe, personal and effective care for our patients."
Phil Denney, Head of Occupational Health and Wellbeing Services, whose nursing, physio and admin team was responsible for coordinating the vaccination programme across the Trust, said: "I'm so proud of how well our staff have responded to the campaign. They've been outstanding and becoming the top performing Trust has made all the hard work worth it. It is no mean feat vaccinating so many staff across a large number of sites, and to be the best in the country is a wonderful accolade."