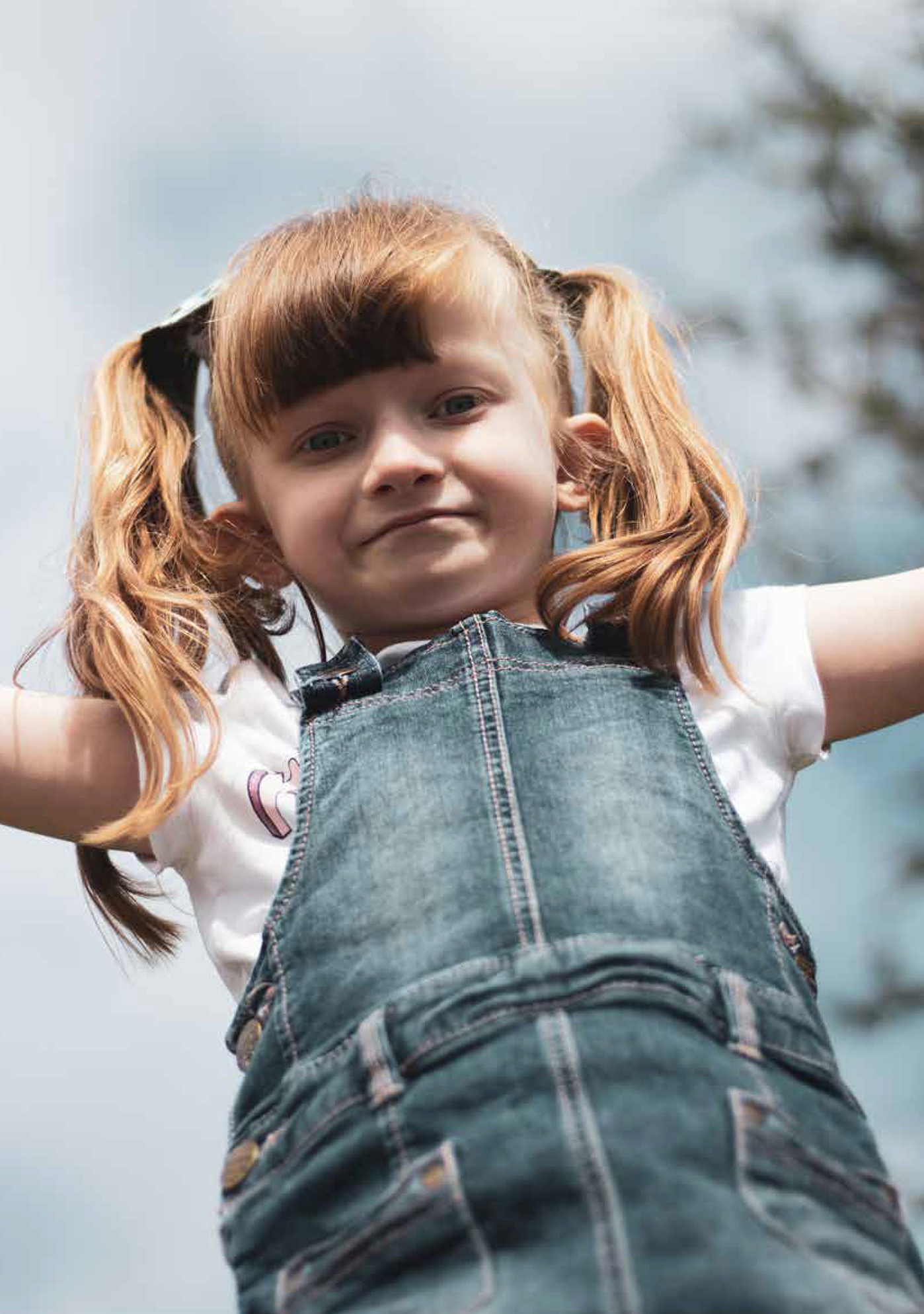 My daughter had a challenging start to life. At birth she was diagnosed with a cleft palate and had difficulties feeding.
After genetic testing, Emily-Grace was diagnosed with DiGeorge syndrome. The condition is present from birth and can lead to a range of lifelong problems, including heart defects and learning difficulties. It is caused by a problem with a person's genes called 22q11 deletion.
Due to the feeding problems, Emily-Grace was also troubled with severe reflux, which developed into Bronchiectasis. This is another long-term condition which makes the lungs more vulnerable to infection.
Several months after cleft palate surgery at Manchester Children's Hospital, Emily-Grace was admitted a number of times to Royal Blackburn Teaching Hospital Children's Ward due to continued breathing issues. It was quite a scary time, but the consultant was fantastic. She talked us through everything that was going on, and explained why Emily-Grace had to go into a cubicle on her own to prevent her becoming more poorly.
The staff were wonderful. They were always so welcoming and understanding. Being the parent of a sick child is tough. You just want someone who is there for you, and the nursing and play staff were.
They would seek us out to talk to us, reassure us and, importantly, they were a shoulder for us to cry on. I found it hard to cope with at first. I had a full time job while caring for my very sick child. It all became too much. Something had to give, and it was never going to be my daughter. So, the decision was made for me to give up work.
At four years old, my daughter does not understand what it is she is going through. She is such a confident and happy little girl; nothing stands in her way. Even when she has to go into the hospital for medical procedures, she takes it all in her stride. The hospital team are absolutely brilliant with her, which makes it much easier for everyone. She does have development delays due to DiGeorge Syndrome, but though this I see her developing her own little personality.
For the last five years we have been visiting the children's ward and observation unit on a regular basis. The care we've received has been outstanding. My daughter feels safe and happy in what could be seen as a scary and unknown environment. We are overjoyed with the amount of care and attention we receive as a family, particularly during the very difficult times. Everybody always goes above and beyond.
The level and amount of involvement we have in our daughter's care is amazing. There is a constant stream of information about what is happening from everyone involved in her care. It is incredibly important to us; it makes us feel part of the team.
I was a qualified nursery practitioner for eight years. Now I am a student nurse, studying on the access to nursing course. Not only was I inspired by the nurses, who have cared for Emily-Grace, they encouraged me to go for it. Children's nursing is the only choice for me; it has to be. I had always planned to do it but with everything we have been through, now is the perfect time.
From the bottom of our hearts we want to thank the Trust for everything they do - and will continue to do - for our
daughter. We have many more years of care to come, of which I have no concerns.