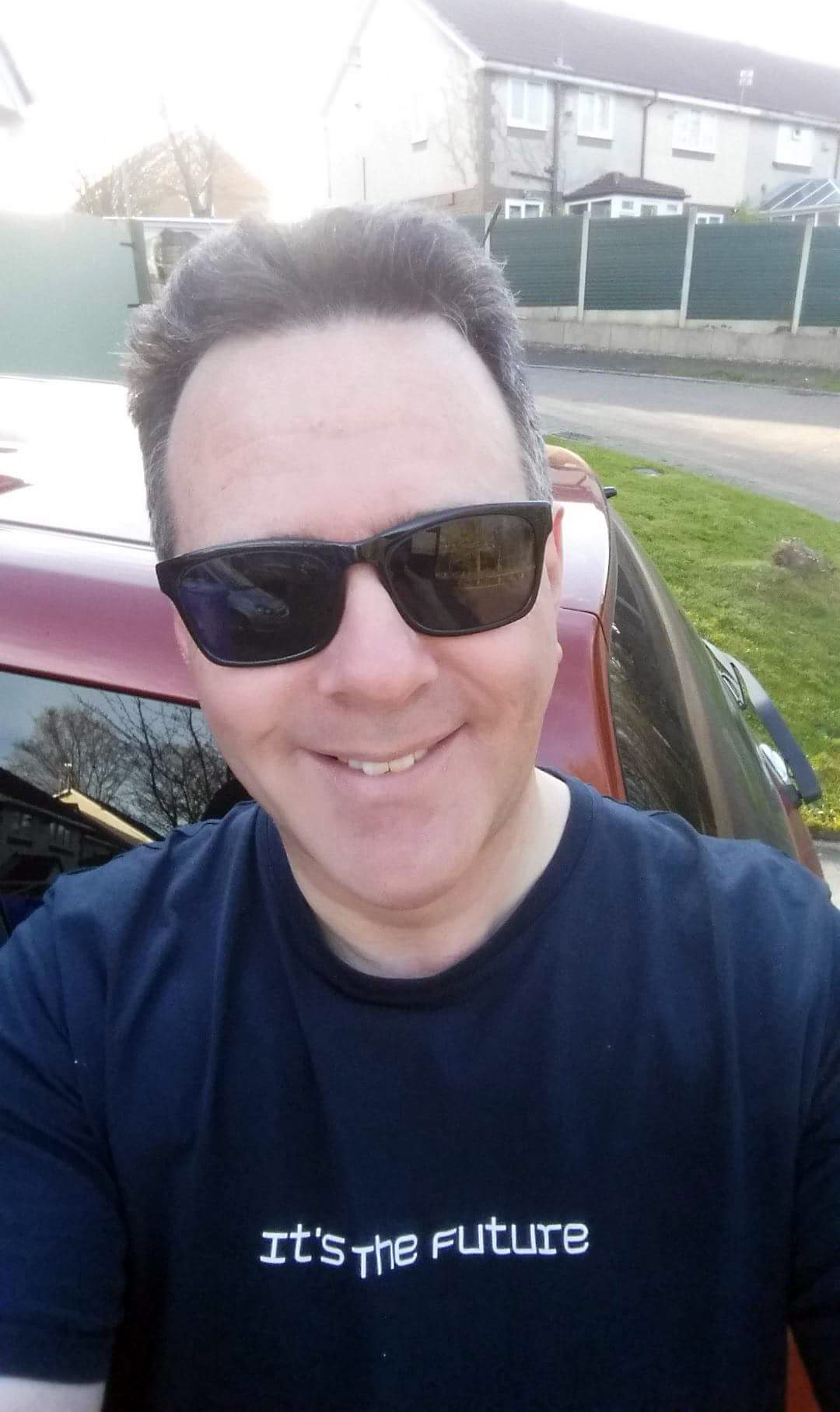 Every year, more than 250 people are rushed to the Ophthalmology Department at Burnley General Teaching Hospital for emergency surgery. Musician Darren never thought he would be counted among them.
In May 2017, I noticed a strange sensation in my left eye. There was something quite dark in the periphery which
was deep red in colour, and a number of specks floating around the central part of my vision.
Having had a previous cataract operation I was worried it may be something as serious as a detached retina. Fortunately I had a scheduled sight test the next day. After examining my eye the Optometrist immediately referred me Ward 6 at Burnley Hospital with a suspected detached retina. No later than ten minutes after leaving the opticians, I received a telephone call asking me to come in the following day for initial assessment.
The Ophthalmology Department diagnosed a detached retina which had extended down to and beyond the macula, part of the retina responsible for central vision. I was considered a medical emergency and advised that if nothing was done, I could lose vision in my left eye. I returned to Burnley the following day for surgery.
Nothing prepares you for a possible life-changing moment like this and there is nothing you can do about it except take it lying down, quite literally. I was examined thoroughly and advised the operation would be 70 to 80 percent successful. Although, there was also the possibility that the operation may result in making things worse, with a risk of losing the sight completely. Needless to say it was a shock, and I felt a little fearful.
My thoughts turned to whether or not I would ever be able to work again, drive again or live a normal life again.
There was no alternative, I must have the surgery. While waiting on the ward, there was nothing I could do except
take a deep breath, hope and pray, and be thankful that I live in a country with the very best health service in the world!
The effect of the sedative was noticeable and very welcome. Due to the intricate nature of the surgery it was important that I was relaxed and as comfortable as possible, which was achieved by the very friendly and patient nurse. She reassured me and held my hand throughout the whole procedure.
The main thing I remember was sensing, even noticing, the outline of one or more of the instruments used to perform the procedure to fuse together and re-attached the retina. There were other sounds and voices heard, all calm and relaxed.
I was off work for three weeks and eventually returned part-time, going back to full time after another month. Driving was problematic and there were some very challenging and frightening times when the image in the left eye was badly distorted. This was also a time when my emotions were running high. It was frustrating not being able to see properly, and I felt a little dissociated from the rest of society. I began to realise what was and what wasn't important: who my friends were, who cared about me.
Despite the vast plethora of emotions I went through, I'm delighted with the end result. While vision will never be absolutely 100 percent, as it was before the surgery, it has most certainly exceeded my best expectations.
I am sincerely thankful and appreciative of the entire medical and support staff who made it possible for me to see again. Consultants, Anaesthetists, Doctors, Nurses, Admin, Porters, the lot - without you it would not have happened. You are a credit to the country. The care you provided was excellent, as was the miraculous feat of surgery!