Published on:
11 May 2018
---
Hello everyone, hope you are all well.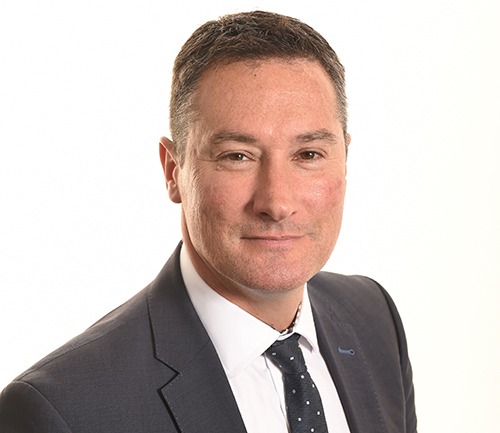 This week, we had a public Trust Board Meeting and I was really pleased to see members of our community in attendance. Russ McLean, chair of the local Patient Voices Group had come to give feedback on a number of issues (not least the success of our new website) but particularly about his concerns around facilities for mental health patients in crisis attending our A and E. We all share Russ's concerns, and whilst there is a national shortage of mental health care beds, clearly the issue in Lancashire is the one we are most interested in. We are working very closely with our partners across the system, especially Lancashire Care Foundation Trust (the local mental health care provider) to ensure that all our patients get the most appropriate care at the earliest possible opportunity. I can say, with my hand on my heart that our emergency department staff and their colleagues work tirelessly to do their very best for all patients ensuring safe, compassionate care is delivered.
We were also joined by the dear husband and carer of a recently deceased patient. He spoke lovingly of his wife but was determined to pay tribute to the fantastic, person-centred care she (and he) had received throughout her illness. This care was not just from us at the Trust, but also from social services and from a local care home. He had been particularly struck by the partnership working between all agencies which had optimised their experience. This 'joined up' working, together with the compassion and skill of various individuals and teams, had had a really strong impact. I am incredibly proud to be a part of that collaborative approach, that togetherness, which puts patients and their needs at the heart of what we do and which makes a huge difference to individuals. He said 'why is it that the media concentrate on the tiny minority of cases where things go wrong rather than the millions of times when things are perfect?' I think we all ask that question! Mr. Ecclestone went to great lengths to name people and I will be passing his comments on to them, but I'd like to say a massive thank you to everyone concerned, both inside the Trust and outside.
Effective collaboration between agencies and individuals is nothing new and it is something we in ELHT (together without partners) are really doing all the time to various extents. Another great example is that we heard at the Board, that thanks to a whole load of effort by many people in the Trust, in social services and the voluntary sector, our performance in reducing delayed transfers of care has improved significantly. This month is was just 2.99% equating to 24 days, compared to 40 days recently. A really great result and hugely meaningful for all patients; well done and thank you to all involved.
It was a pleasure to be at the opening of the Quiet Room, situated on C14 this week. The very unassuming room provides our patients, and their loved ones, with a vital restful retreat from the hustle and bustle of the ward environment; you can see the photos here. These little pockets of peace are very much needed and we are fortunate to have a successful charity – ELHT&Me – that is able to support the provision. You may have noticed a sneak preview of the room on my recent Team Brief podcast here.
Together with our Chairman, Prof Eileen Fairhurst, I was delighted to welcome many special guests to a ceremony marking the beginning of construction in Phase 8 at Burnley General Teaching Hospital. This will include a new Ophthalmology Department (among other things) and is further confirmation of our commitment to continued investment in our Burnley site. It was particularly nice to see Gordon Birtwistle, a former MP of the town, who was so influential to securing funding for this during his time in office. Local residents also came to see the plans and will be keen on seeing this development completed to the benefit of local residents and people from across Pennine Lancashire. Watch this space!
Finally, 12 May is International Nurses' Day and I want to say a huge big thank you to our thousands of truly fantastic nurses. Ten representatives were chosen at random, from nurses nominated by their colleagues or patients, to receive a lovely bouquet as a token of our appreciation; you can see the photos here.
Sadly, it's not a scorcher of a bank holiday weekend this week; But I hope you have a good one! Until next time....