Published on:
8 February 2019
---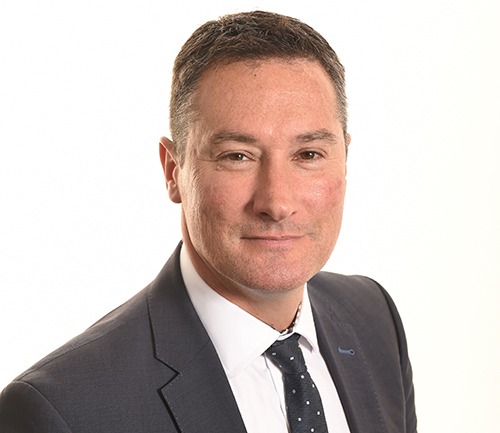 Happy Friday readers!
This week I want to highlight the importance of working together. It is so important for our patients and the future of the NHS that we work smarter, closer and more efficiently. This is not only within our Teams or the Trust, but with our partner organisations as well.
You don't have to look too hard to find exception examples of 'working together' in ELHT. At the top of the list is our fabulous Occupational Health Team. Each week I receive an update on our flu vaccinations and I am delighted to report that this week the report showed a staggering 93.2% of you have now had your jab; surpassing last year's final total. This is an amazing achievement, and represents a united front to protect our patients, our families and ourselves. A huge well done to the Occupational Health staff and the other teams who provide support, for their extremely hard work! And of course, a great big thank you to everyone who has had their jab. For those of you who have not yet had your vaccination, it's not too late. The 'Flu Crew' are still offering the jab and details can be found on the intranet.
It is unfortunate that sometimes patients do spend days in hospital that do not directly contribute towards their discharge. We believe that by working closely together we can reduce the number of unproductive or 'red' days in favour of value-adding 'green' days.
The project of work that tackles this is called 'Red2Green'. A 'spotlight week' from Monday 11 to Sunday 17 February will be held to encourage getting the most out of each day a patient is in hospital. I encourage everyone to get involve wherever they can.
Red2Green is part of the SAFER care bundle ethos, which also includes #1000 days and #PJ Paralysis. These all focus on reducing delays and getting our patients better sooner. Working together, as partners with our patients means their experience in hospital and their outcomes are better. We all have a part to play in this, so do watch out for more information on our communications channels.
Having recently received the accolade of UCLan Honorary Fellow herself, I was privileged to accompany ELHT Chairman Professor Eileen Fairhurst to an event at the University of Central Lancashire (UCLan) on Tuesday. The event celebrated a number of our medical professionals who have been recognised for the support they have provided to the University. Titles bestowed include Honorary Professor, Honorary Clinical Senior Lecturer and Honorary Senior Lecturer.
This is a magnificent achievement. It acknowledges and celebrates the significant contributions of so many of our clinical colleagues and underlines the Trust's reputation as the region's leading NHS teaching institution. Together with UCLan, we play an important role in supporting and nurturing our future healthcare professionals. You can read more here.
Please keep up the good work, and remember together we are stronger! Until next week.
Regards, Kevin