Published on:
19 June 2020
---
Hello and welcome to this week's blog! It has been a mixed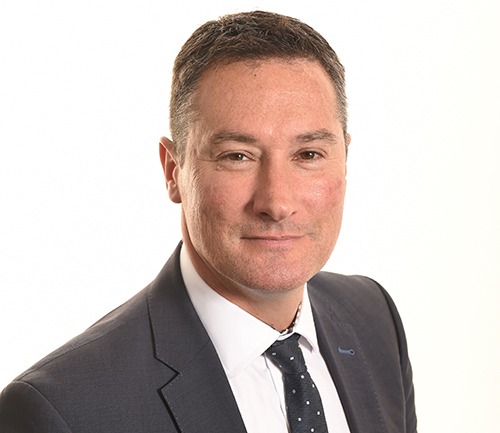 week weather-wise but here at ELHT we usually weather any storm well!
First of all, no doubt you have noticed a few changes around our hospitals - they are getting busier for a start! There are mask stations where everyone can sanitise their hands and don a mask as they enter any building. The new signage reminding people to keep to the left of the corridors and maintain social distance of two metres is clearly visible (you can't miss it!) and people seem to be following the instructions. This is really important so please keep it up. The signage is simple and clear so a big thanks to the Communications Team for their design skills, and to the Estates department for working extremely hard to get it all put up.
A crucial part of the 'recovery' phase is antibody testing and I'm delighted to report that we have now tested over 7000 staff, with around 13% showing they have antibodies to Covid. Well done to everyone involved in this massive effort. The data is important and provides clear evidence of the effectiveness of personal protective equipment (PPE) and the social distancing measures put in place. I therefore urge you to remember this, remain aware of your social distance, keep washing your hands thoroughly and regularly, and wipe down your work spaces and desks at the start and end of your shift.
We've been working with the BBC again this week on the second part of their spotlight on the Trust. You may remember the first series a few weeks ago which concentrated on how we were dealing with coronavirus. I hope you all managed to see the resulting series of films that ran over a whole week - you can catch them here. It provided a great reflection of how amazing all of our staff are and how hard you have all worked throughout this pandemic. This time the focus is on longer term recovery of patients and the ongoing commitment of our staff. It will be airing next week.
In March of this year, the RECOVERY programme was established as a randomised clinical trial to test a range of potential treatments for COVID-19, including low-dose dexamethasone (a steroid treatment) which has now been identified as the first proven treatment that reduces mortality in COVID19. Over 11,500 patients have been enrolled from over 175 NHS hospitals in the UK. I am delighted that ELHT were able to recruit 39 of these. Thank you to our research team and everyone else involved in this programme. This is a really important step forward.

June is PRIDE Month when LGBTQ+ people usually take to the streets to promote and celebrate equality, acceptance and the strength of the LGBTQ+ community. It is a time to remind us that across the world, in 2020 the LGBTQ+ community are still fighting for the right to be safe, to be legal, for the right to get married or to have children. At ELHT we thrive on our diversity and are determined to be inclusive and equitable. We want all of our staff to feel able to be who they are at work. To support this, our LGBTQ+ Inclusion Staff Network will be celebrating ELHT Pride next week as well as launching the NHS Rainbow Badge scheme and training. In the current circumstances, this must be a 'virtual' celebration but we invite you join us, to listen and to learn more about how you can promote, champion and encourage LGBTQ+ diversity, inclusion and equality in the workplace. Look out for more updates and information on how you can be involved across our message of the day and social media sites next week!
Finally, it's #MensHealthWeek and is dedicated to talking about men's wellbeing and mental health. As we all know, mental health is just as important as physical health, especially now, and it is vital that we look after ourselves and each other. Talking about mental health is good, but it seems men are often reluctant. Opening up about mental health struggles can help you reflect and embrace that part of yourself, and as it is #LonlinessAwarenessWeek, now is the time to reach out to someone, talk to them, listen and support.
As ever, thank you to all our wonderful staff. Keep up the fantastic work.
Take care and stay safe!
Kevin