Published on:
9 August 2019
---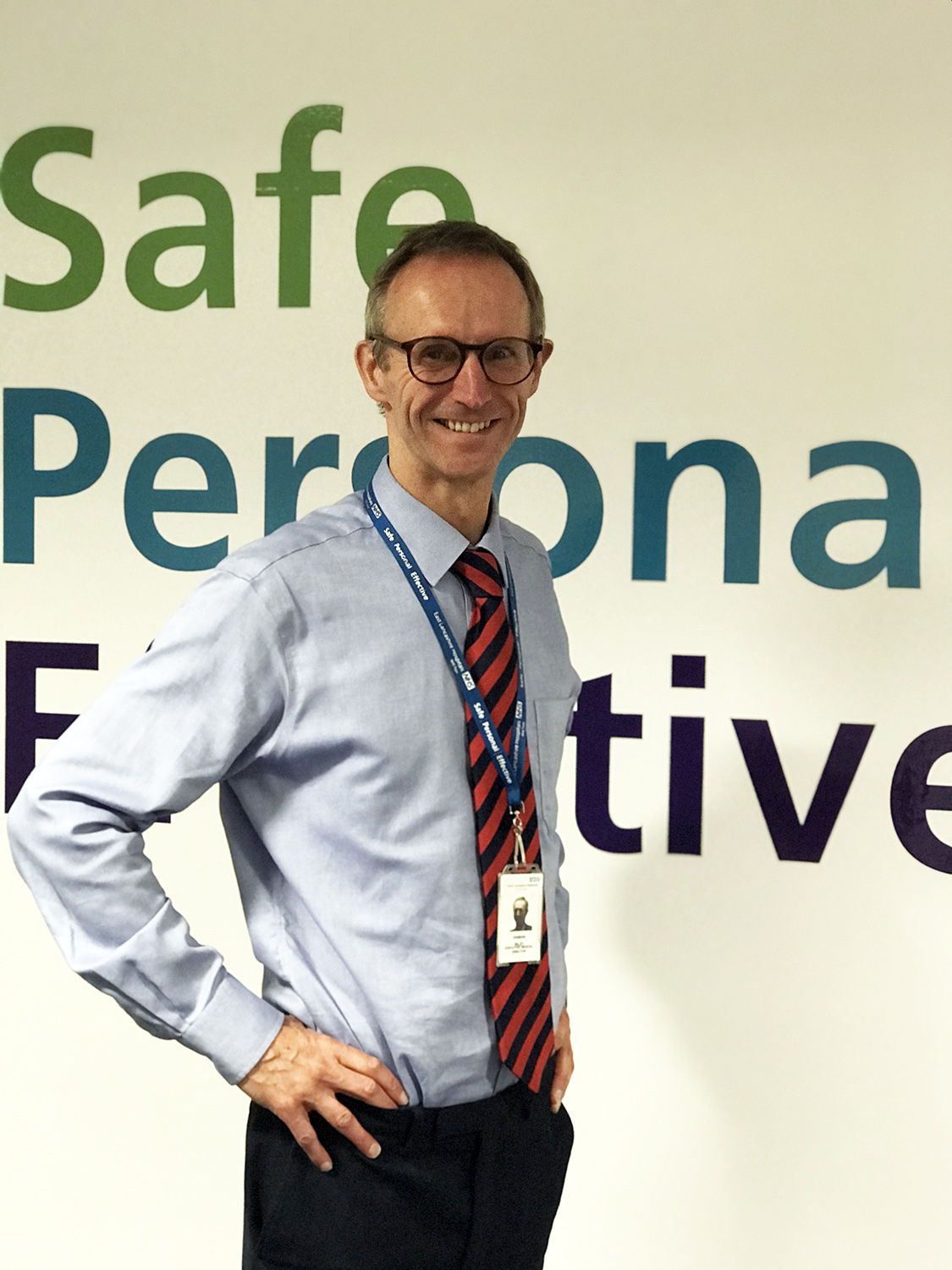 Hello everyone
Back with the Acting Chief Exec's blog this week in Kevin's absence.
Another busy week for all our staff, and it has been another warm week but thankfully not the blistering heat of the past. Let's hope the rain keeps off for the weekend.
Last week we welcomed the new Foundation Doctors to our Trust – with more than 70 new recruits who are now settling in really well and becoming part of our 'ELHT family'. Then this week we were joined by the new senior medical trainees as they rotate around hospitals in the North West on their training programmes. I am sure we will offer a fabulous training experience for them all, and they will be a fabulous contribution to delivering safe, personal and effective care at ELHT. Thank you to everyone for arranging all the inductions, the warm welcome, the explanations and support. It makes the changeover time go so much more smoothly for everyone!
This week I've had discussions with senior leaders from NHS England/Improvement about how to improve our patient "flow". From these discussions it's clear that a key challenge for us in improving flow is to increase the number of patients discharged before 1pm each day. By doing so, we create the time for changeover/cleaning on the wards and get ready for the day's admissions. Going forward we are looking at better ways of holding MDT discussion on wards in order to facilitate earlier discharges, and our QI team will be working with ward teams as a vital part of our Improvement Programme to get a better understanding of how to improve discharge processes. I'm sure you will have ideas that you want to feed into this improvement work through some local workshops – details will come soon.
I attended the Lancashire and South Cumbria Cancer Alliance on Wednesday and heard about the national plans for the development of "Rapid Diagnostic Centres" – new services to help those patients who present with vague but worrying symptoms allowing them to be fast-tracked to get a diagnosis. We will need to develop our plans together over coming months to decide how we develop such a service.
I was very proud to chair the first meeting of our Staff Safety Group this week. We are all too aware that front-line staff, who deal with patients face to face or by phone, are occasionally subject to physical or non-physical abuse during the course of their work. It's not right, it's not acceptable, and our task as leaders in the Trust is to make sure all staff have a safe place of work. So we convened the first Staff Safety Group as a "Task Force". We will be making sure staff have rapid support in time of a crisis, and also that staff are fully supported in any situation, through training, support, security staffing and so on. We will be launching an engagement programme so that you and your front line colleagues can help us make ELHT – whether in hospital and community - a totally safe place to work. The first step is making sure we record all incidents of abuse against any staff member, so please do help us with this so that we can put the right support in place.
Yesterday I had the great pleasure to visit Michaela, Sue, and Ashley (pictured below) and their team in Centralised Pre-Op assessment Unit. They check 1200 patients each month for pre-op, making sure the patients are fit enough and prepared for their operation. It's an amazing, well run patient-centred service and without this we'd have more cancellations, and surgery would carry a higher risk. So I say a big thank you to all in this Unit for their vital role.
Another privilege this week was to award the certificates of completion to the fourth cohort of staff on our Engaging Managers Programme. I saw examples of really inspiring projects and leadership, and it is great to see such great new management talent being enabled. Thank you to Gill Rose, Lee Barnes and all staff who organise this course.
So, here's hoping for a good weekend.
Joke of the week this week comes from orthopaedics….. They tell me that if you boil your funny bone it becomes laughing stock. Now that's humorous…
Thanks everyone.