Published on:
14 December 2018
---
We've had some fantastic Christmas celebrations across the Trust this week – and I'm sure they are nowhere near finished yet. I enjoyed my annual shift as a waiter, alongside my executive colleagues, serving a very well deserved festive lunch to our staff. Everyone seemed to enjoy themselves, and from what I saw, the food was top notch. We are lucky to have a very talented team in our kitchens and restaurants. Well done to you all. Of course Friday is Christmas Jumper day, and this year, our fundraising team are hopeful that you will have taken part and raised hundreds of pounds for our charity ELHT&Me. And, we've had lots of visits from well-wishers who have come laden with Christmas presents for our children's ward and patients. It is the season of goodwill, and it's always heart-warming to witness these acts of kindness.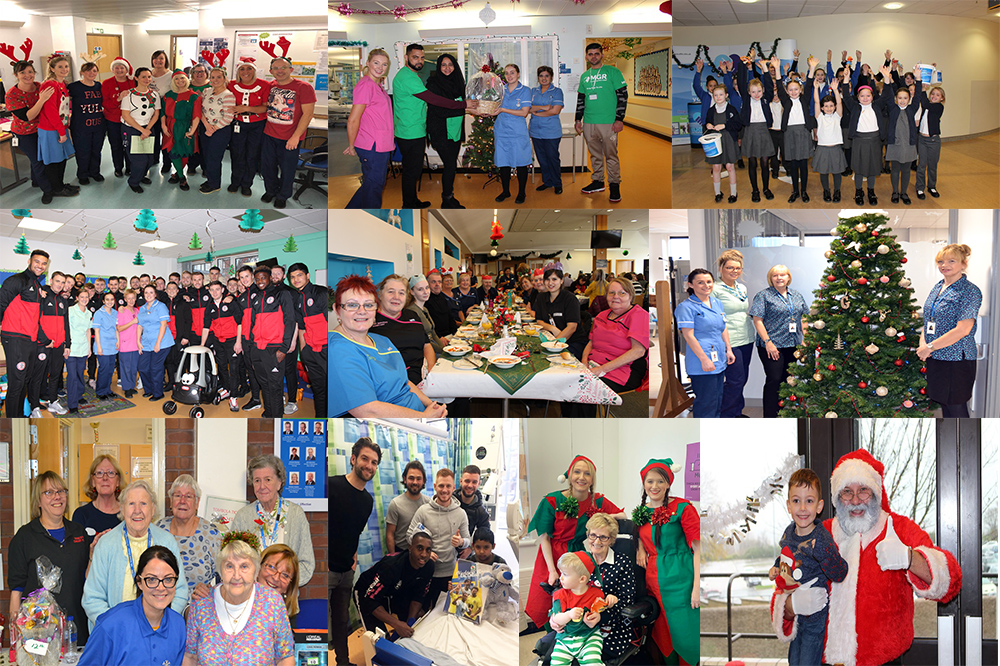 I've been privileged to spend some time with our community staff this week, I joined the community night nursing team in Burnley during their shift on Thursday night. I truly enjoyed it. Thanks to Emma Brodie for helping to arrange the visit, and to Michelle Simpson who allowed me to accompany her on some of her house calls. It was humbling to spend time with the team and witness their outstanding professionalism and compassion. Also, Strategic Director of Transformation for the Together a Healthier Future programme, Claire Jackson and I visited the Darwen Integrated Neighbourhood Team. We saw first hand how multi agency joint working is having a real, positive impact on our patients, families and indeed, our own organisations. Thank you to everyone involved in the integrated team – you are all doing a fantastic job. The case for partnership working has never been more pressing. Can you believe that life expectancy for people in Pennine Lancashire is decreasing, and while this can be put down to a range of factors, one thing is clear, there is no single action or organisation that will change it. That's why the integrated health and care partnership for Pennine Lancashire – Together a Healthier Future – is key to our communities going forward. The partnership consists of health, social care, local authorities and the voluntary sector. We are all in this together, and by working together on shared goals our services will be more sustainable, You can read more about Together a Healthier Future here
My congratulations to the 13 young people who today graduated from the latest 'Get Into Hospitals' programme we run in partnership with The Prince's Trust. The scheme gives people aged 18 to 30 and not in employment or education the opportunity of four weeks practical and vocational training at our hospitals. Laundry, finance, patient services and post room are just a few of the departments delighted to welcome such an enthusiastic group. Unfortunately I wasn't able to attend the celebration ceremony myself, although the Chairman, Prof Eileen Fairhurst has told me how moved she was to hear each graduate speak so passionately about how their ELHT work experience has improved both their work skills and their self-esteem.
Finally, I'd also like to congratulate Eileen on her Honorary Doctorate which was bestowed on her by UCLaN this week. This is to acknowledge the significant contribution she has made to the development of the University's School of Medicine and her academic achievements in the field of health and wellbeing. Eileen has spent more than 40 years working in the NHS and her research has been published in more than 70 peer reviewed papers and abstracts. I am really proud she is our Chairman, and personally delighted at this recognition for her.
Well, that's it folks. Only 10 more sleeps to go…….