Published on:
17 July 2020
---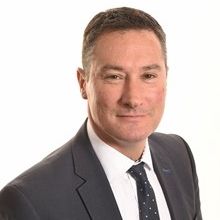 Hello everyone, happy Friday!
Firstly, thank you to everyone for all continuing to work really hard – things are not getting any easier are they? I know you are all totally committed to getting our services back to normal, and understand that this is going to take some time. Nevertheless, our patients and our communities deserve this effort and I am delighted at the progress we are making. It's essential that we stay focussed on the long term reset objectives, and providing a safe, caring environment for those people who need us, and who have been waiting for procedures and diagnostics.
It is equally important that we provide the reassurance people need to give them the confidence to seek medical help when they need it, and not avoid our services out of fear of COVID-19. We are working with our partners and other providers to give this reassurance and we appreciate your support in reinforcing these messages. Part of this is the requirement for you all to continue to follow the guidance we have in place around social distancing, mask wearing and hygiene. Signage is extensive around our sites – keep left, stay apart, wash your hands – please, stick to the rules.
You will be well aware of the heightened risk in some of our communities just now, especially Blackburn and Pendle. Nobody wants a return to lockdown, so do take every opportunity to role model the behaviours required and give information to your friends and neighbours about how to avoid spreading COVID-19.
I am sure you know that your health and wellbeing is a top priority, and I am well aware of the challenges and difficulties you have faced in continuing to work through this. We do want to know your experiences, your worries and how you feel just now. You'll have seen the information about the pulse survey which is now under way. This is not compulsory, but it's extremely helpful and I would really appreciate you taking the time to fill it in. You can find the link here and it takes about 5 minutes.
The Rt Rev Philip North, Bishop of Burnley attended our Spiritual Care Centre at the Royal Blackburn Teaching Hospital on Wednesday to lead a service which will be broadcast on Sunday across Lancashire. We will be sharing the link on social media, so please do watch out for it. After the filming of the service I was interviewed by Rt Rev North, and was told that other members of the Trust had also taken part in the service, having recorded lines from a prayer. I am really glad we were chosen to be part of this. Our Spiritual Care Team has been immense and I have no doubt that many of you will have benefited from their support. I was able to present the team with their 'Thank You' badges and we gave one to Jasper the therapy dog as well – he is, I think, everybody's favourite colleague! It was lovely to spend some time with Jasper and his fabulous colleagues.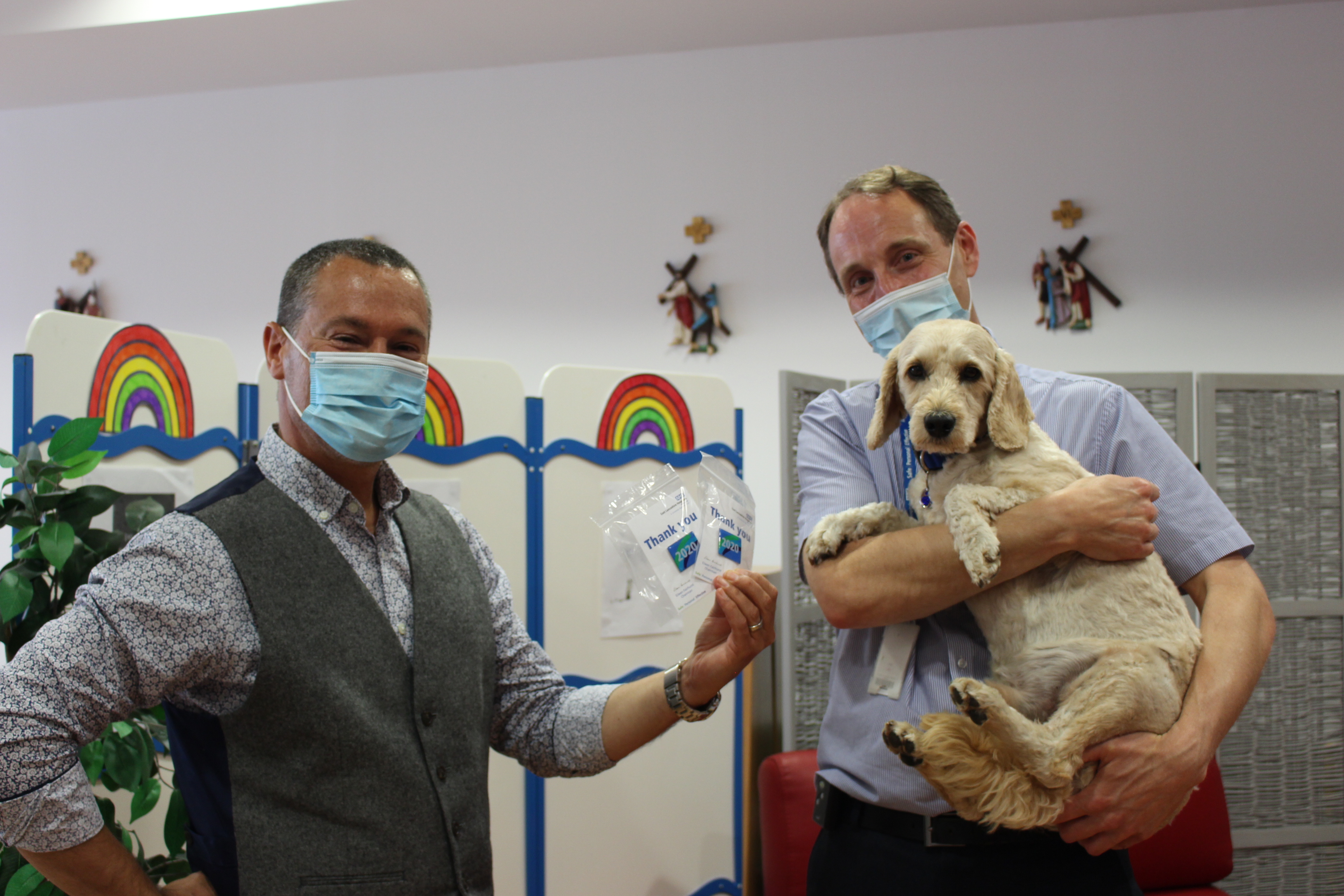 Talking of the thank you badges….these have proved to be a really welcome gesture; I am so glad about that. Please bear with us as we distribute them, generally, via divisions. You will get yours, but it may take a little time.
Finally, I hope you have seen the information about nominating NHS staff to feature in this year's Blackpool Illuminations. What a fantastic way to pay tribute! Please do nominate a colleague; I'd love one of us from the ELHT family to be a part of this. The information can be found here
Well, I think that's it for this week. As ever, sincere thanks to you all. If you can, do take the time to rest over the weekend.
Kevin