Published on:
31 July 2020
---
Hello and welcome to this week's blog everybody.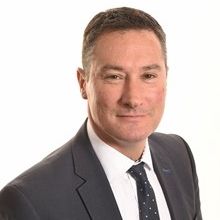 I want to start this week by saying a heartfelt 'Eid Mubarak' to all of our Muslim staff, patients and communities who are celebrating Eid-Ul-Adha today. Eid al-Adha runs from July 30 to August 3 this year and is the second major celebration of the Islamic calendar after Eid al-Fitr, which marks the end of the month of fasting called Ramadan. It's a really special time and I offer my best wishes.
I'd also like to thank our Muslim staff, and of course our Muslim communities and Mosques, for their ongoing support throughout the Covid challenges. We realise that this has been - and still is - particularly difficult. Our Imam Fazal Hussan has filmed a special message that can be seen here.
I am just so sorry that due to the latest and very recent restrictions that have been put in place due to the pandemic, Eid celebrations will probably not be as you had planned. Family is so important, particularly at such times and we all feel the impact of not being able to see loved ones in person, and celebrate together.
Everyone reading this – please, do your bit to contain the COVID-19 virus; observe social distancing; wear a face covering or mask when necessary; wash your hands regularly; and get tested. And please share this message. I know it is really difficult but the sooner we do this, the sooner we can return to something closer to 'normality'. There are restrictions across East Lancashire and affect us all, so do take a look at the guidance. You can find it here.
This brings me to talk about the 'restoration' within the Trust. This is the work that is happening to assess and implement any changes that need to be made to ensure that all of our services can get back up and running, whilst keeping patients and staff as safe as possible.
There have been some great examples of work going on, such as the implementation of video or telephone consultations to allow clinics to go ahead. Our head and neck surgeons have also worked extremely hard to develop an agreed Standard Operating Procedure (SOP). This work meant that ELHT were able to restart major head and neck cancer surgery well ahead of other places. I am really proud to say that we our progress on restoring services is amongst the most advanced in the North West.
I know I say this often, but I don't think it can be repeated too many times. To allow us to continue providing Safe, Personal and Effective care to ALL of our patients, and to allow our progress in restoration to continue, we really do need EVERYONE to do their bit to keep themselves and others safe.
We are receiving many queries from patients regarding their appointments and whether they are still going ahead. The message here is – if you have an appointment scheduled, please do attend as planned. If there are any changes to this, then the department WILL let you know.
Finally, I would just like to say a huge 'thank you' to Rineke Schram, one of our Deputy Medical Directors who is retiring from the Trust this week. Rineke has been a stalwart of the organisation for 24 years and as well as being a leading Obstetrician she has held various leadership roles here including Medical Director and then Chief Medical Officer. We wish Rineke all the best for the future as she embarks on her next role with NHS Resolution.
So, a busy weekend lies ahead for many of us. I hope you do get the opportunity for some rest. If you are working, thank you.
Until next time...
Kevin