Published on:
16 October 2020
---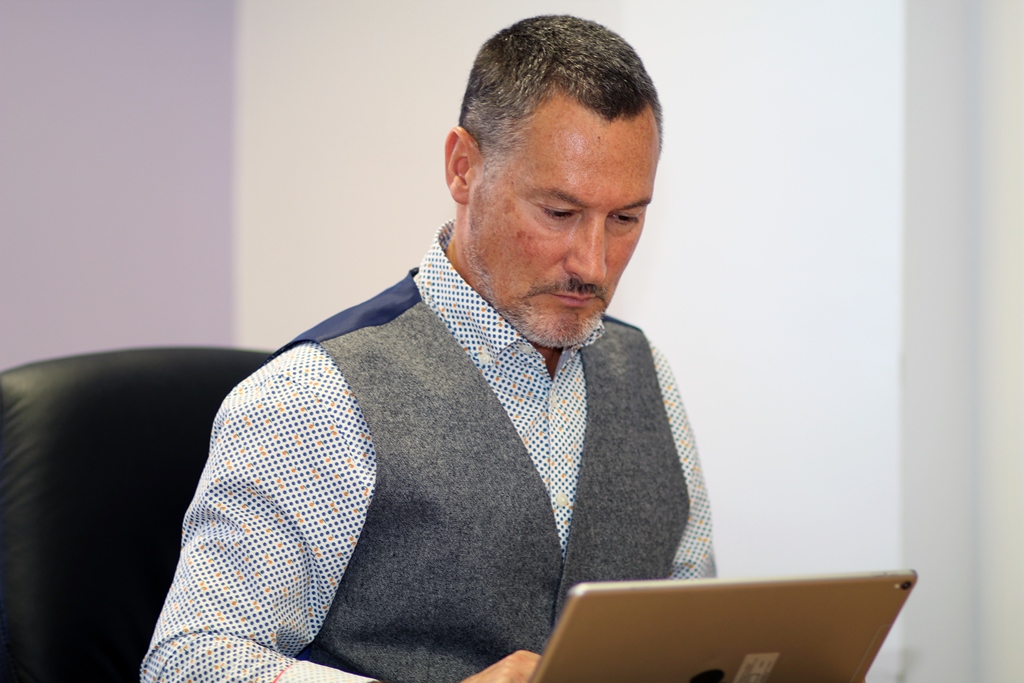 Hello everyone,
It's been another very busy week with a great deal of changes. By now you will have no doubt heard the news of Lancashire moving into the third tier of restrictions. This follows the significant increase in COVID infections and a suggestion in local media that hospitals could be overwhelmed in the coming days and weeks.
I want to say a very special thank you to all our colleagues in Critical Care, on our wards, Patient Flow and Infection Control, to name just a few, for the work they have already done to prepare for a rise in cases. Alongside that, there is a plea to everyone else, as we all have a huge responsibility to do all we can to minimise the associated risks around COVID. Especially now, as we go into the highest tier of restrictions.
When in work, please wear the appropriate level of PPE – noting the recent changes, practice good hand hygiene, and keep a safe, two metre, distance between you and others. At home, observe all the restrictions and guidance in place.
Improvement work is an integral part of our organisation, which enables us to provide the most effective care to our patients each and every day. Our Improvement Hub at ELHT continually facilitate our Quality Improvement work, that staff, whether clinical or non-clinical, can be engaged with and implement positive changes to our ways of working. Each month the Improvement Hub is hosting a virtual 'Report Out' meeting on Microsoft Teams for staff, as a way of showcasing our commitment to improvement work. The first recorded online session was held this week (you can watch it here) and proved to be a great success, with informative and impressive results on the COVID-19 oxygen project, the POG Physiotherapy Service, and how consistent discharge dates have been implemented successfully on Ward C10. The monthly report outs are a great opportunity to engage with the Quality Improvement Facilitators and to learn more about the ongoing work within our Trust. It is important that we continue to improve, especially in such a difficult time. So, if you want to learn more about improvement, you can sign up to the 'Introduction to QI' training session on the Learning Hub.
News just in! More than 30 per cent of staff have undertaken this year' staff survey and more than 47 per cent of staff have had their flu vaccinations. These could not be achieved without a fantastic team of people behind it, working hard. A huge thank you and well done to Occupational Health and the Well Team. I would now ask everyone else who has not taken up the offers to complete their Staff Survey, and have their flu jab, to do so when they can, and urge all managers to encourage their staff to take part.
Last week we celebrated the announcement that two members of our ELHT family - David Anderson, Chaplain at the Trust, and Sue Chapman, Deputy Divisional Director of Estates and Facilities, had been awarded a British Empire Medal in the Queen's Birthday Honours List for their work during the pandemic. I'd like to say congratulations again to both David and Sue for their achievement – they are a fantastic representation of the Trust and our values, and their work has been invaluable in this challenging time.
On a similar note, this week gave us the opportunity to mark the contribution that Allied Health Professionals (AHP's) make to providing safe, personal and effective care for our patients. AHP's are the third-largest workforce group in the NHS, and International AHP Day on Wednesday 14 October was a chance to say thank you for the huge impact they make in delivering care. You can click here to watch a video featuring one of our recent stroke patients, Jim, explain the difference our AHPs at ELHT made to help him recover.
Finally, candles outside Lancashire Women and Newborn Centre shone brightly last night in memory of babies lost too soon, as part of the 'Wave of Light' during Baby Loss Awareness Week. Huge thanks to our midwifery and bereavement staff for putting together such a beautiful display – we hope it provided some comfort to bereaved parents. Know that all of our patients are so important to us and our staff take great pride in caring for them, whoever they are.
Wishing you all a safe and relaxing weekend – remember to take care of yourselves and eachother.
Kevin