Published on:
13 April 2018
---
Hello everyone, welcome to this week's blog.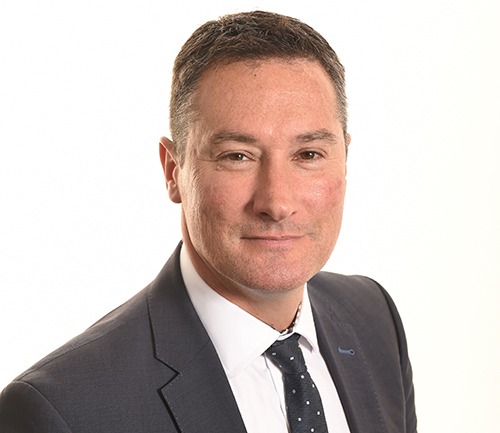 I very often talk to you about urgent and emergency care, and this is normally round the pressures that our A&E and Urgent Care Centre face. This week I'd like to do so but from a different perspective.
You may have heard in the news that NHS Blood and Transport have reported a record year for the number of people in the UK who donated their organs after they died. This has only been possible through the generosity of donors making the pledge and their families fulfilling their wishes when the time comes, which is often due to a traumatic accident or injury. It is a tremendously courageous decision to make and I would like to thank them for considering and helping others while coping with the loss of a loved one. I'm proud to report that ELHT staff helped to facilitate some of these incredible acts of kindness, enabling 14 patients to become organ donors during 2017/18, resulting in 42 lifesaving transplants. This represents our highest number of organ donors and highlighting the Trust's continued commitment to end of life care choices. No one wants to be faced with their own mortality, but by signing the organ donor register you can be the difference between life and death to someone waiting for a transplant. It only takes a couple of minutes to register here.
The 'Golden Hour' is a phrase often used in the NHS and is none more important than when it is used for patients currently or recently receiving treatment for cancer. Neutropenic sepsis is a potential complication of anti-cancer therapy and it is therefore vital that infections are assessed and treated urgently with antibiotics – within the 'Golden Hour'. I'm pleased to report that in the first three months of this year 100 per cent of patients who needed the treatment on our Acute Medical Unit and Ambulatory Care ward received it within this time frame. Receiving this rapid, specialist treatment is for some a matter of life and death. I would like to thank everyone involved for their prompt, appropriate management of neutropenic sepsis, which is crucial to providing the best possible outcome for the patient.
The final piece to the emergency story is the appointment of John Bannister to the post of Director of Operations. John has been successfully carrying out this role on an interim basis since December 2016. John has brought extensive knowledge and experience to our organisation and will carrying on his great work, ensuring the smooth running of high quality services across the Trust. I hope you will join me in congratulating John on his appointment.
And finally, not quite an emergency but I'm sure something you wouldn't want to miss - a date for your diary. On Friday 11 May we are inviting staff, patients and local residents to come along and see the plans for the new Phase 8 Development at Burnley General Teaching Hospital. These are exciting times for the hospital and the Open Day (3-6pm in the Mackenzie Theatre Lounge) is the ideal opportunity to discover more about our latest significant investment and the difference it will make to patient care.
As ever readers, until next time….