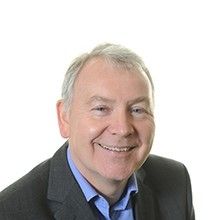 David joined the NHS in Blackpool 1978 and qualified as an Accountant in 1985. He is an experienced Finance Director, having held a number of senior and Board level posts in NHS across the country.
David secured his first Board post at Southport and Formby Health Authority in 1990, before becoming Director of Finance at Sefton Health Authority, following the merger of Health Authorities in Merseyside. David was also Acting Chief Executive in 2001-2 at Sefton Health Authority, prior to to the replacement of Health Authorities by Primary Care Trusts
In 2002 joined the newly established Ashton Leigh and Wigan Primary Care Trust as Director of Finance and Deputy Chief Executive, before being appointed to the post of Director of Finance and Contracting at NHS Lancashire in June 2011., a post he held until his retirement in March 2013.